Adopting A-grade brand new battery cells with high quality and capacity, our replacement Dell D4CMT battery is characterized with adequate capacity, steady performance and longer standby & usage time; It is of non-memory effect, enables quick charge, has longer service life for repeated use and be 100% compatible with the original Dell batteries.
With its excellent design, our 
batteries for Dell D4CMT laptop
 not only enables multi-protection for overcharge & over-discharge and over-current & short circuit, but at the same time balances charge and discharge of each internal battery cell, which is safe and durable.
Having passed strict tests of FCC,CE,UL,ROHS and ISO9001/9002, and designed completely according to the original circuit and dimension, our battery can fit perfectly with your computer; the case of our replacement Dell D4CMT batteries are made from ABS+PC alloy material with resistance to high temperature and wear, which ensures an ever-new appearance. Our products are safe and reliable, please rest assured purchase.
Please make sure the received merchandise is correctly used. If there is anything you have not understood or the battery cannot work normally, please write down and email your problem, your notebook model and our product model to service@delllaptopbattery.us to consult our service staff. We will reply to your mail within 24 hours. Thanks for your supports!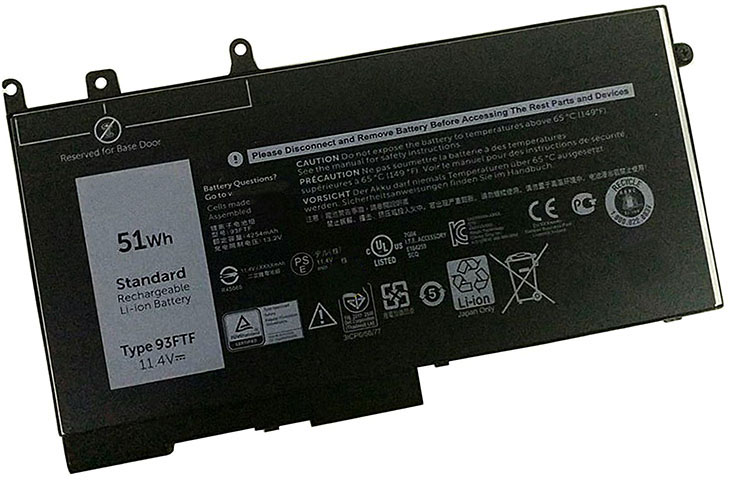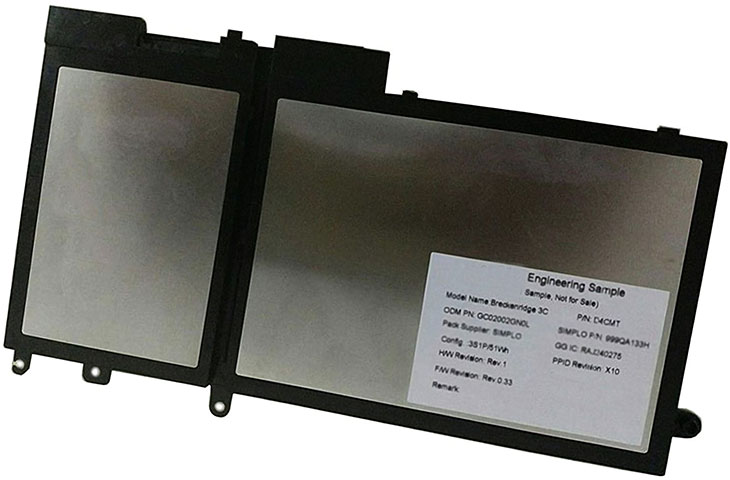 All the batteries sold by DellLaptopBattery.us are quality-guaranteed. Before your payment, please confirm the model of your computer or the part number of your old battery that compatible with, see clearly the description and make sure that the appearance of the product is the same with your battery, so as to avoid unnecessary trouble and loss.
Compatible Part Numbers
Fit Models
Latitude E5280
Latitude E5480
Please read the instruction carefully before using
For the first time using the brand new replacement Dell D4CMT battery,please discharge it to 5% and the fully charge it to 100%.
For normal daily usage,please recharge immediately when the replacement Dell D4CMT battery reduced to 3%. It is prohibited to discharge the battery to 0% as that will shorten the battery life and causing dameges to the battery.
The battery needs to be recycled constantly. It is recommended to fully discharge to 5% and recharge to 100% once every two months in order to maintain the best performance.
If you don't use the battery for a long time(2 months or more), you should charged it a mininum level of 50%. Otherwise it may not be able to charge again after long time storage.
Don't take out the replacement Dell D4CMT battery from the laptop while it is charging or discharging
When discharging, don't discharge to 3% or lower. It is prohibited to discharg the battery until the laptop lost power or 0%.