Touch works wonders.
It is faster and more efficient than ever. And at the same time clearly slimmer and lighter. It has the brightest and most colorful screen of any Mac notebook. And its debut is the Touch Bar – a Multi-Touch glass strip built into the keyboard, which gives you instant access to useful tools. Exactly when you need them. The new MacBook Pro was born out of groundbreaking ideas. Now waiting for yours.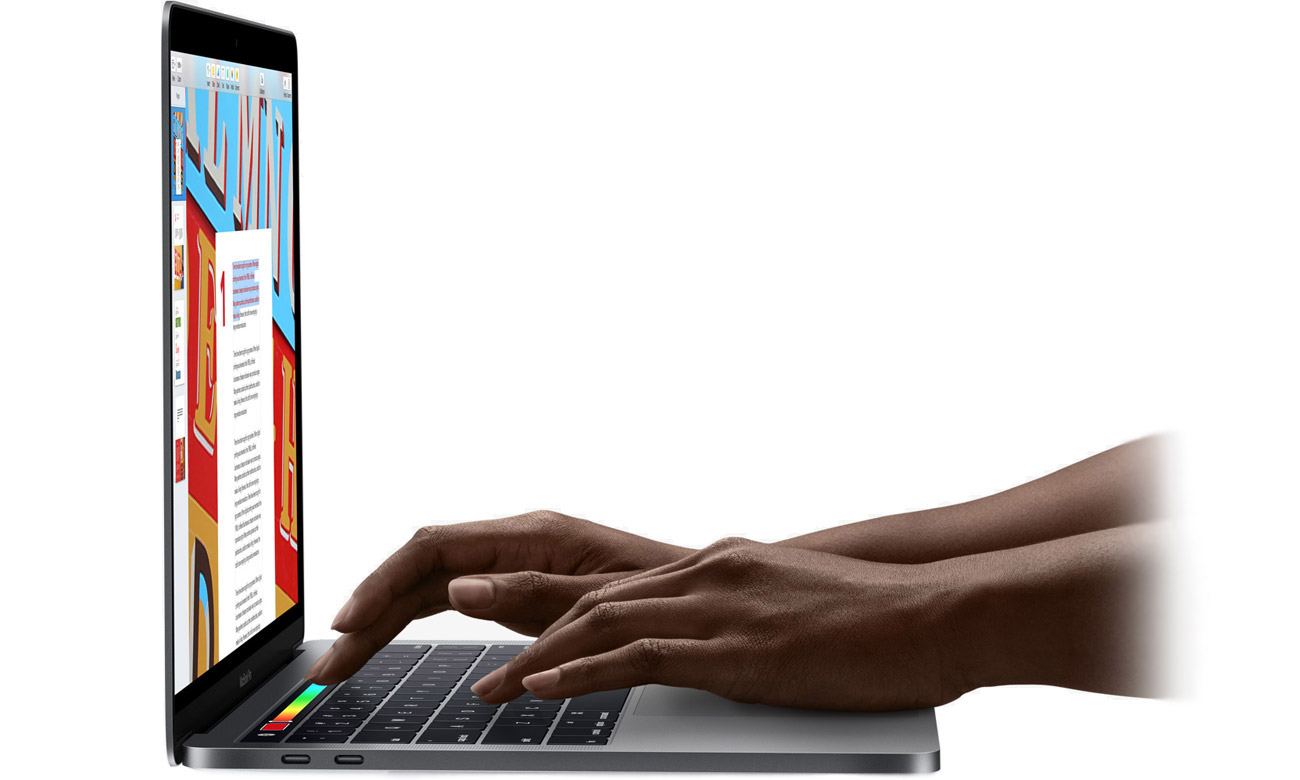 A revolutionary new way to use your Mac.
The Touch Bar displays the most important tools on the keyboard. It tracks what you are doing and automatically adapts to your actions, so you can handle everything more efficiently than ever. You know immediately how to use it because it shows what you already know. One tap is all it takes to use shortcuts, emojis and more. You can scroll through the video in full screen mode with the flick of your finger, and by tapping you can view and edit photos. Touch ID is also making its debut on Mac, so you now have instant access to logins and many other features.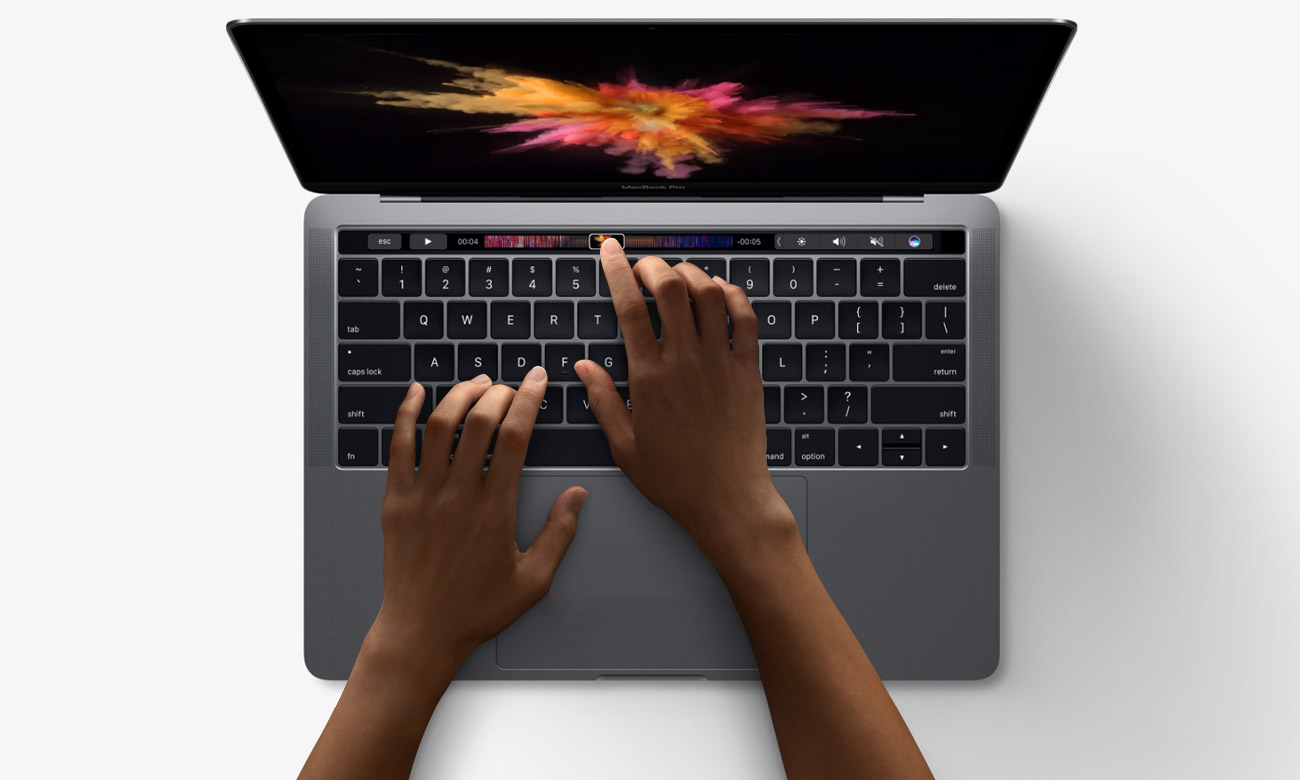 Seriously a tool for classes for real.
Power and mobility – here the new MacBook Pro also clearly raises the bar. Now you can implement any idea faster and better, because you have advanced graphics, powerful processors, state-of-the-art storage and lots of other breakthrough solutions at your disposal. This equipment is no joke.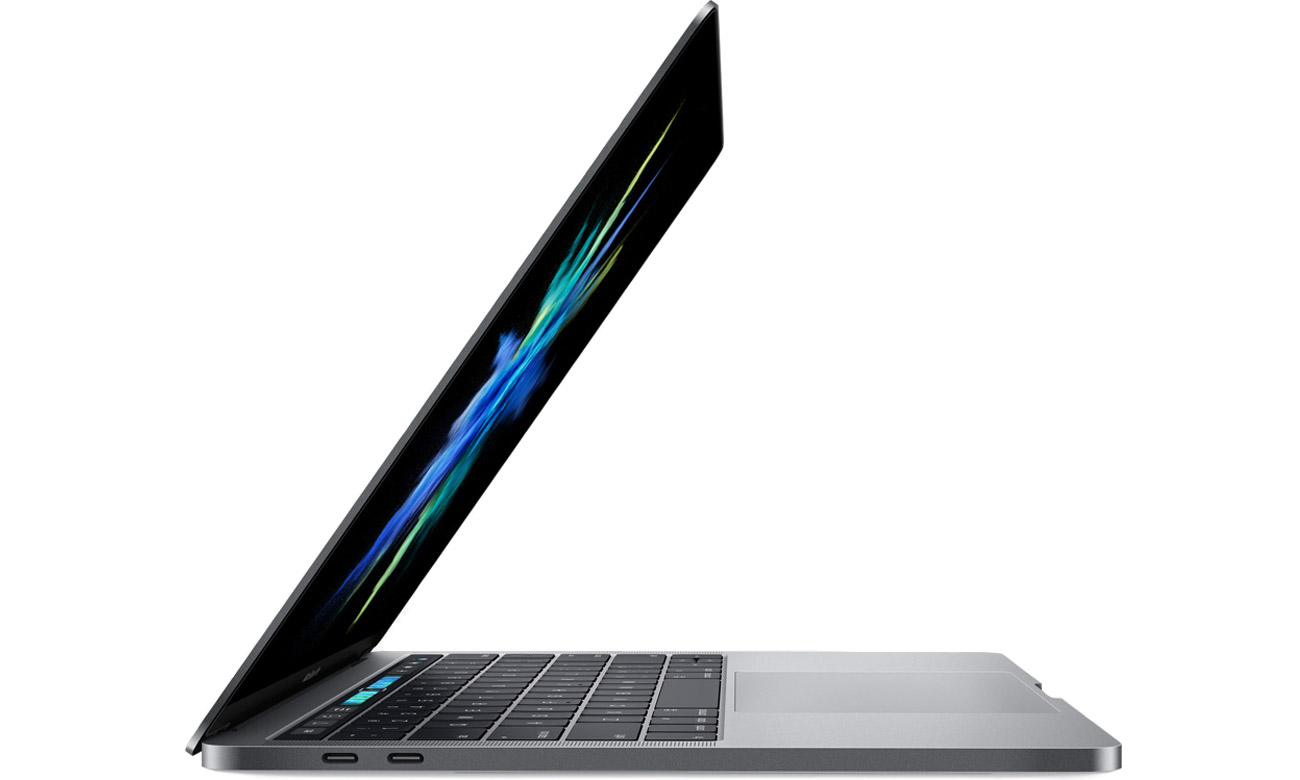 The brightest and most colorful screen in a Mac notebook.
No Mac notebook has had such a perfect display as the new MacBook Pro. Stronger LED backlighting and greater contrast provide deeper blacks and cleaner whites. The larger usable pixel area combined with the variable refresh rate reduces energy consumption. And introduced for the first time in the history of Mac notebooks, a wide range of colors allows you to display more intense shades of red and green. Thanks to this, the images are even closer to reality and richer in details. And this is of great importance in graphic design, color correction and video editing.